Mental Health and Addiction Care: Book Your Own Appointment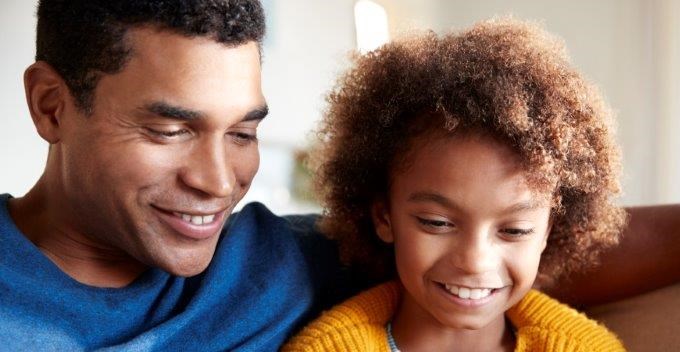 Media Release
Mental Health and Addiction Care: Book Your Own Appointment
March 14, 2022 — OTTAWA — A new tool from 1Call1Click.ca now gives children, youth and their families the ability to schedule their own appointment to speak with an intake worker about their mental health needs and best options for care. By taking the initiative to schedule this themselves, they can do so at their own discretion and convenience.
"I'm so happy to be a part of something so important," say Stephanie Dinsdale, 1Call1Click.ca's Youth Partner. "When you're in a mental health crisis you want help right away. It's difficult to figure out where to turn and find a safe space for help. 1Call1Click is that safe space, a modern life saving tool that allows families and youth to get help instantly. Not only does it provide access to 24/7 crisis lines it allows for folks to schedule appointments for the future, providing care and hope."
The Kids Come First Health Team created 1Call1Click.ca to provide a streamlined and better way to connect local children, youth and families to the right mental health, substance use & addiction services at the right time. 1Call1Click.ca matches children, youth and families with partner agencies or providers that are best suited for their specific needs. The program also helps children, youth and families struggling with complex mental health, substance use and addiction needs navigate the health system.
1Call1Click.ca is available to help infants, children and youth from birth to 21 years of age. The service covers parts of eastern Ontario including Ottawa, Pembroke, Cornwall, Hawkesbury, and surrounding areas including the counties of: Lanark, Leeds and Grenville; Stormont, Dundas and Glengarry; Prescott-Russell and Renfrew.
"This is a win for mental health access in our region" says Joanne Lowe, Vice President of Mental Health and Addictions at CHEO. "Our community has waited for a tool like this for a long time. As we exit the pandemic, we know that kids, families and providers are going to need help accessing mental health, substance use and addictions services. This self-scheduler will do just that".

The Self-Scheduler, offered through the 1Call1Click.ca program, allows children, youth, families, and care providers in eastern Ontario to book an intake appointment with a mental health and addictions intake specialist. After filling out a brief questionnaire, users can view and book appointments from a list of available timeslots. Once they complete the form, users will receive a confirmation email with the details of their appointment, along with information on what to expect for their first visit. The entire process takes about 10 minutes and can be completed at any time. Users can sign-in to the self-scheduler as a guest, or through a secure connect to their MyChart account.

Media contact
Jesse Auguste, CHEO
o. 613-737-7600, ext. 3381 | c. 613-805-1085 | jauguste@cheo.on.ca

About Kids Come First Health Team
Kids Come First Health Team includes over 60 partner organizations, family and youth partners, 1,089 physicians, and 2,535 individuals who are committed to making child and youth health services easier to obtain; helping eastern Ontario's Ontario Health Teams provide care to children and youth; and to supporting physicians and clinical leaders who provide care to children, youth and families. Our initial priority populations include: children and youth with mental health and addictions as well as those with medically complex needs.
About CHEO
Dedicated to the best life for every child and youth, CHEO is a global leader in pediatric health care and research. Based in Ottawa, CHEO includes a hospital, children's treatment centre, school and research institute, with satellite services located throughout Eastern Ontario. CHEO provides excellence in complex pediatric care, research and education. We are committed to partnering with families and the community to provide exceptional care — where, when and how it's needed. CHEO is a partner of the Kids Come First Health Team, a network of partners working to create a high quality, standardized and coordinated system for pediatric health care that is centred around children, youth and their families. Every year, CHEO helps more than 500,000 children and youth from Eastern Ontario, western Quebec, Nunavut and Northern Ontario.