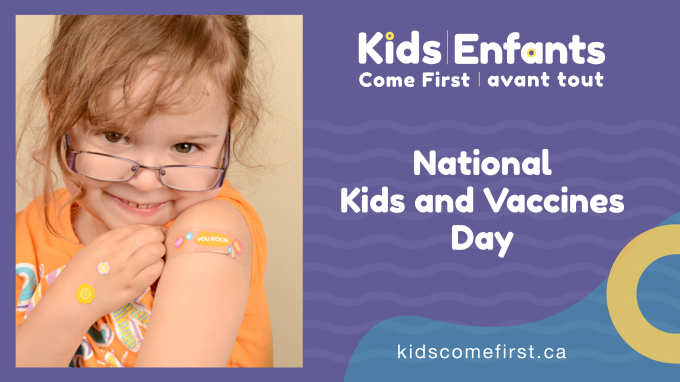 Posted on Thursday, February 23, 2023 12:36 PM
February 23, 2023
On National Kids and Vaccines Day, partners of the Kids Come First Health Team are working together to provide a streamlined, easy-to-use system that will help families – especially those without access to primary care – catch up on routine childhood immunizations and can also send the records to local public health units, automatically.
In Ottawa alone, over the course of the COVID-19 pandemic, kids have missed tens of thousands of doses of their routine series of vaccinations...
Posted on Friday, October 01, 2021 12:00 AM
The RBC Race for the Kids brings participants together, virtually, to raise funds for mental health care and research in Eastern Ontario and around the world. Thanks to dedicated partnerships with RBC and Accora Village, funds raised through the RBC Race for the Kids will be matched up to $50,000, helping to facilitate access to care and create safe places for children and youth to find their way. Register today and go further for youth mental health from now until October 17, 2021.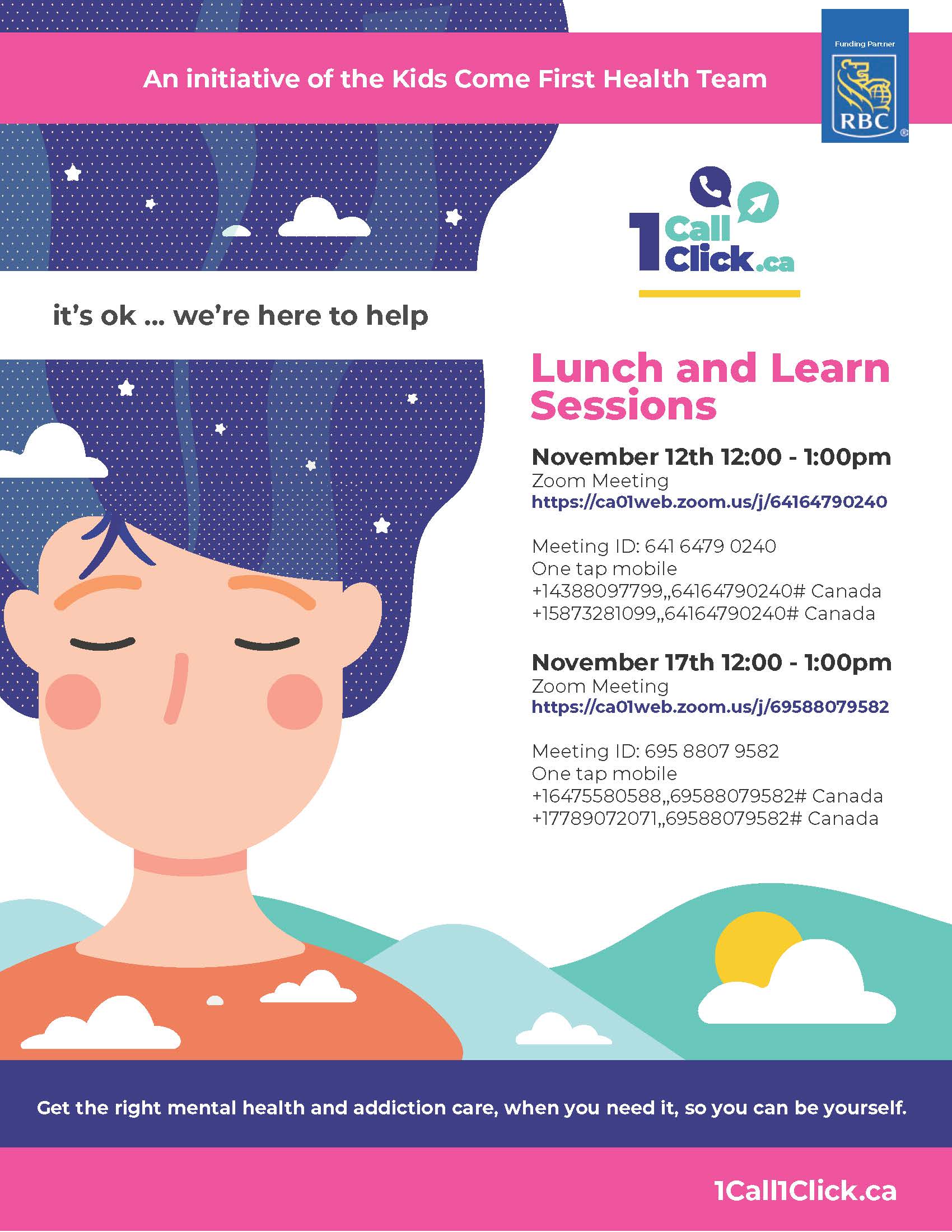 Posted on Thursday, March 09, 2023 10:08 AM
Join us for one of two information sessions being offered on November 12 and 17 from 12pm to 1pm with Cindy Dawson, Manager of the 1Call1Click.ca program, and meet some of our intake workers to learn more about how we are working to facilitate access to services for Kids, youth and families.
November 12th 12:00 - 1:00pm
Zoom Meetinghttps://ca01web.zoom.us/j/64164790240Meeting ID: 641 6479 0240One tap mobile+14388097799,,64164790240# Canada+15873281099,,64164790240# Canada
November 17th 12:00 -...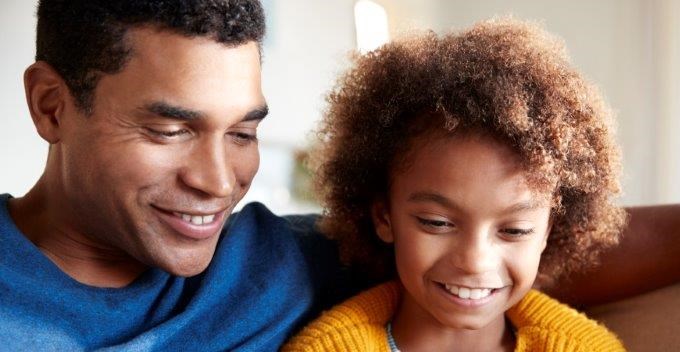 Posted on Thursday, February 02, 2023 04:28 AM
Media Release Mental Health and Addiction Care: Book Your Own Appointment
March 14, 2022 — OTTAWA — A new tool from 1Call1Click.ca now gives children, youth and their families the ability to schedule their own appointment to speak with an intake worker about their mental health needs and best options for care. By taking the initiative to schedule this themselves, they can do so at their own discretion and convenience.
"I'm so happy to be a part of something so important," say Stephanie Dinsdale,...
Posted on Thursday, February 02, 2023 04:19 AM
(Ottawa Citizen article, originally posted on Tuesday, October 06, 2020)
A $1.5-million donation from the RBC Foundation is being called a game-changer in creating an innovative system that will make it easier for children and youth in the Ottawa region to get access to the right mental health and addictions services.